After 5 years serving the vintage Apple enthusiast community, ThinkClassic has been marked for closure and is now in caretaker mode. Please see
this thread
for further information. Please direct any questions, comments and enquiries about the website, management and ownership to
this thread
.
MacOS Plus

Member

Registered: 2015-12-09

Posts: 110
DVI to ADC KVM switch box
I was searching eBay for a DVI to ADC converter so I'd have more flexability with my one ADC monitor.  The official Apple ones were still unreasonably expensive.  Instead, I happened across a unit I'd never heard of - a Bi-System DVI to ADC Sharing Box.  It's a two-input DVI with USB to powered ADC output KVM switch.  I figured, if I have to spend a bunch of money anyway, why not go for maximum flexability?  It claims to support PCs too or one of each, which is neat.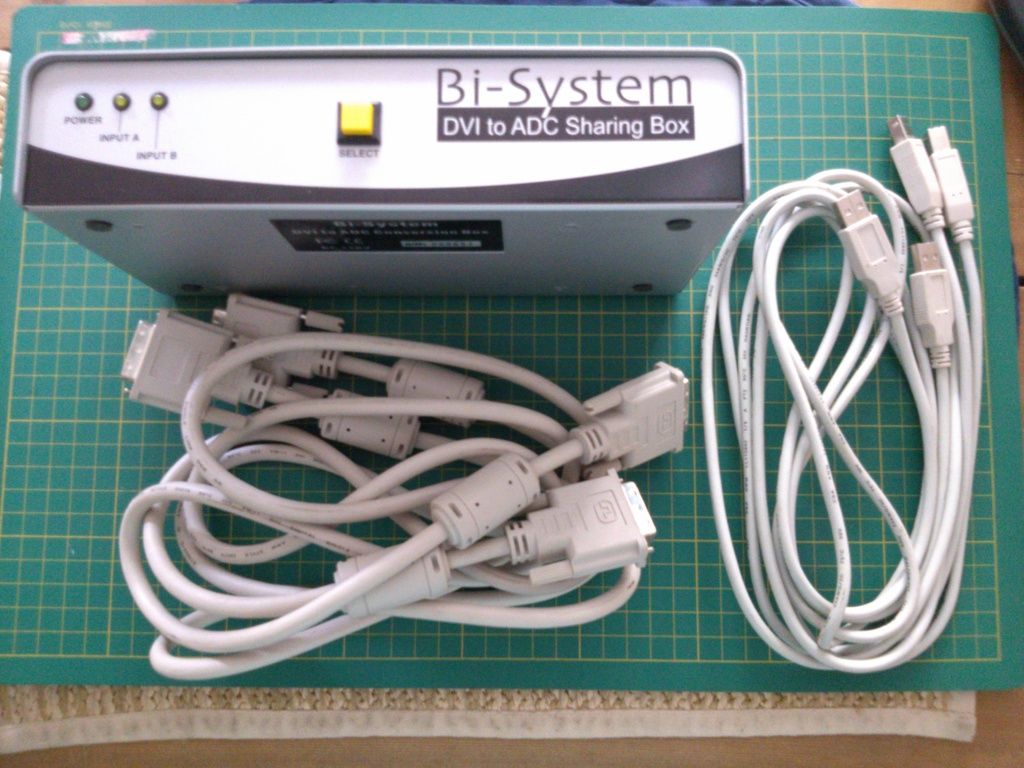 Eudimorphodon

Member

Registered: 2014-09-02

Posts: 525
Re: DVI to ADC KVM switch box
Wow, I'm sure that's a rare bird right there.
I'm sort of curious how "PC compatible" it is. I have a couple of the Aluminum Apple Cinema displays (23" and 30") from the late G5-early-Intel era and despite them having DVI ports instead of ADC I've found they have compatibility issues with some PC video cards made before 2005 or so because the BIOSes in said cards expect an attached monitor to be able to display the legacy VGA video modes (720x400@70hz text and 640x480@60hz graphics) instead of reading the DDC information from the monitor and adjusting accordingly. (And said Apple flat panels *don't* support the legacy modes, they actually have quite dumb control circuity compared to a more typical multisync capable generic PC monitor.) I wonder if Apple's ADC flat panels are "smarter", this only works with some PC video cards, or if the box has some intelligence in it to paper over the problem.
MacOS Plus

Member

Registered: 2015-12-09

Posts: 110
Re: DVI to ADC KVM switch box
It's connected and working now on the DVI port of a Radeon 9000 in an MDD.  The only limitation of function seems to be that the soft-power button on the monitor can't control the computer.  No big deal to me - I always thought that was a silly feature, despite Apple acting like it was the way of the future at one point.  One weird bit of behaviour is that if you switch to a disconnected input it will get stuck on that dead input until you at least attach the USB to that input.  Obviously not a problem with two machines and not a problem if you don't foolishly try to switch it with only one computer connected.  In the end, it accomplishes exactly what I wanted - a dedicated ADC monitor power supply, and the ability to use video cards with only a DVI port (or connected as the second screen on the DVI port of an ADC/DVI two-port card).
  The only thing it shouldn't be capable of handling is a dual-link DVI signal, but I guess that should be obvious given the intended application.  I don't have such a monitor to test with anyway.